Le parcours découverte de Lauris
********************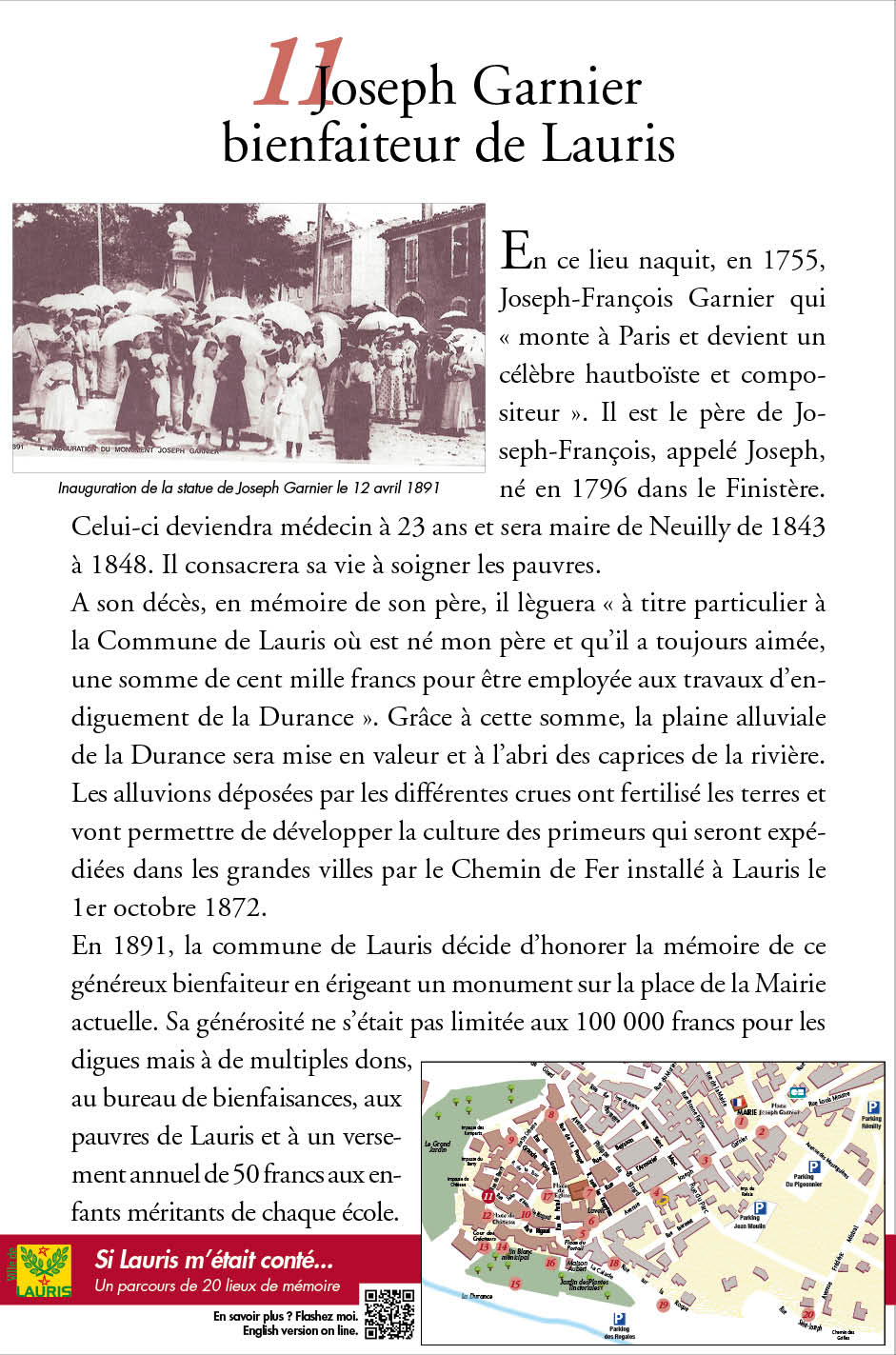 ENGLISH🇬🇧
Panel 11 Joseph Garnier, benefactor of Lauris
Here was born, in 1755, Joseph-François Garnier who 'went to Paris and became a famous oboist and composer'. He was Joseph-François's father, also called Joseph, born on 15 September 1796 in Finistère. Joseph Junior became a doctor at the age of 23 and was mayor of Neuilly from 1843 to 1848. He devoted his life to caring for the poor.
On his death, in memory of his father, a native of Lauris, he bequeathed "As a special gift to the Commune of Lauris, where my father was born and which he always loved, the sum of one hundred thousand francs to be used for the work of damming the Durance". Thanks to this sum, the alluvial plain of the Durance was developed and protected from the whims of the river. The alluvium deposited by the various floods fertilized the land and allowed the development of the cultivation of early fruit and vegetables, which were sent to the major cities by the railway installed in Lauris on 1 October 1872.
In 1891, the commune of Lauris decided to honour the memory of this generous benefactor by erecting a monument in the square of the present-day town hall. His generosity was not limited to the 100,000 francs for the dykes, he also made multiple donations to the charity office, to the poor of Lauris and to an annual payment of 50 francs to deserving children in each school.